Magix Duo Pen - Black
Regular price
$19.99
/
---
Description
Our patent-pending Magix pen works with both regular strip lashes and magnetic lashes! Our revolutionary formula allows you to apply lashes in seconds with no effort. Wear the lashes you've always wanted without the frustration and messiness of the regular lash glue. 
Precision felt tip liner for zero fuss application.
The non-latex formula is re-stickable, making readjustment easy. 

100% vegan and cruelty-free.
Use with any false eyelashes for fast, flawless lashes. 
NOT A LASH GLUE! LEARN MORE
Magix Duo pen utilises an ingredient called Styrene/Acrylates Copolymer which functions as a film forming agent to create what is known as PSA, or a pressure sensitive adhesive. Pressure Sensitive Adhesives are a type of non-reactive adhesives which form a bond when light pressure is applied with a surface. This is the bond that occurs when a false lash is applied to the formula of Magix duo pen. PSA's exhibit viscoelastic (viscous and elastic) properties and are removable, which is what allows Magix pen to be re-stickable, so if you apply your lash incorrectly, you can remove it and reapply (without needing to add more adhesive).

Other categories of adhesives require a solvent, moisture, oxygen, radiation/UV or heat to cause a chemical reaction that activates the adhesive to form a permanent bond. It is within this category that glues (and lash glue) fall as their composition are structurally different to that of PSA as they are not based on an elastomer compound like pressure sensitive adhesives are.


I HAVE VERY SENSITIVE SKIN!
ALL OF OUR PRODUCTS HAVE BEEN TESTED FOR ALLERGENS AND IRRITANTS. NO HEAVY METALS OR LATEX ARE USED IN THE FORMULA. IF YOU SUFFER WITH EYE PROBLEMS PLEASE CONSULT WITH YOUR DOCTOR. WE HAVE NEVER ECOUNTER SIDE EFFECTS FROM OUR COSTUMERS
HOW LONG WILL THIS LAST ME?
we currenlty offer a 9ml container of the liner which equates to about 45-100 uses with proper application
IS THIS WATER PROOF
PLEASE DONT DO THIS TO YOUR LASHES :)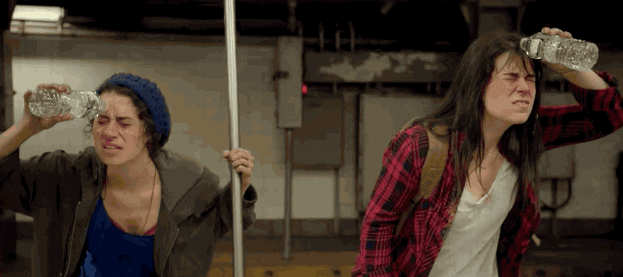 THE LINER AND LASHES WILL STAY IN PLACE DURING HIGH INTENSITY AND SWEETY WORKOUTS. we would not recommend to go swimiming while using our liner :)
IS IT HARD TO REMOVE?
NO! THE LINER CAN BE EASILY REMOVED IN SECONDS WITH OUR SPECIAL "TIP-OFF" Q-TIPS FILLED WITH MAKE UP REMOVER. YOU CAN ALSO USE ANY OTHER MAKE UP REMOVER TFROM THE DRUG STORE :)
how do i clean my lashes
It's easy! After removing your lashes for the day, use our tip-off Q-tips filled with make up remover and gently blot each strip and magnet. This will help remove any makeup, dirt, and other liner residue from your Lashes — without damaging their magnets. Then, simply place your Lashes back in their special lashbeaux premium casing for safe-keeping until you're ready to wear them again.
(This simple regimen will also help extend the 'lifespan' of each pair!)
will the wind blow away my lashes?
NOOO! if it does we will refund you every cent! and you get to keep the products! we are so confident on our formula that if it doesnt meet your expetations we do not deserve your money